Embracing Imperfection: The Beauty of Embracing Our "Bad" Side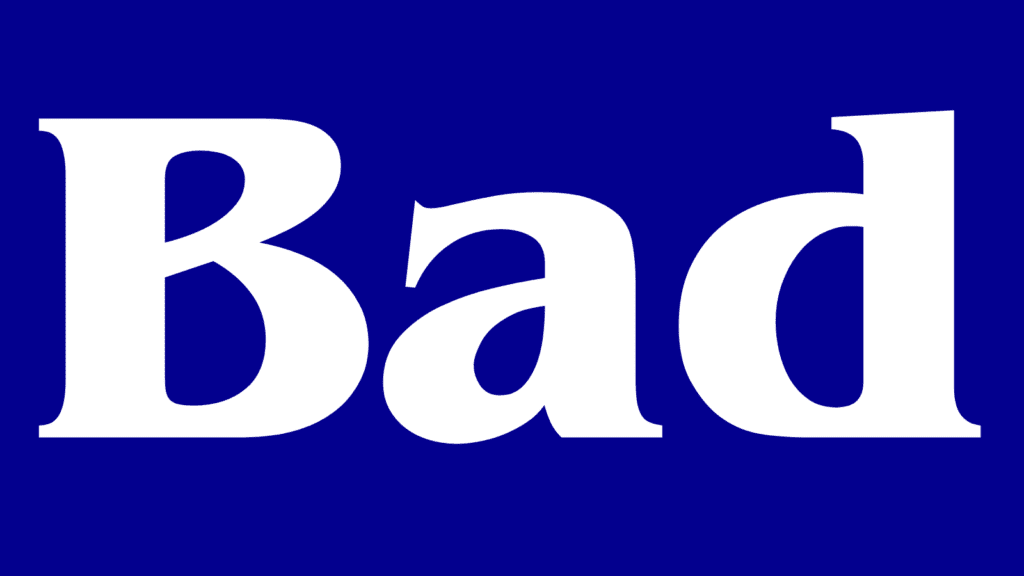 In a world that often glorifies perfection and celebrates success stories, it's easy to feel disheartened by our own flaws and shortcomings. We are conditioned to believe that being "bad" at something is undesirable, something to be ashamed of. However, what if I told you that there is profound beauty in embracing our imperfections and accepting our "bad" side? In this blog post, we will explore the power of embracing our flaws, finding growth in failure, and learning to appreciate the imperfect journey of life.
Flaws are Human
Nobody is perfect; that's an undeniable truth. Each one of us has flaws, and that's what makes us human. Our flaws and mistakes are not signs of weakness, but rather reminders of our shared humanity. Embracing our imperfections can lead to a greater sense of empathy and understanding for others. When we acknowledge our own shortcomings, we become more compassionate and less judgmental of others' faults, fostering a more inclusive and supportive society.
Learning and Growth
Behind every success story lies a string of failures, mistakes, and setbacks. Embracing our "bad" side means accepting that we will make mistakes and experience failure, but these are the stepping stones to growth and progress. Each failure presents an opportunity to learn, adapt, and improve. By welcoming our imperfections, we open ourselves up to invaluable life lessons and personal development.
Authenticity and Vulnerability
Trying to maintain an image of perfection can be exhausting and disingenuous. Embracing our "bad" side means being authentic and vulnerable with ourselves and others. When we let go of the need to portray ourselves as flawless, we allow our true selves to shine through. Authenticity fosters genuine connections with others and helps build meaningful relationships based on mutual understanding and trust.
Creativity and Innovation
Some of the most groundbreaking ideas and innovations were born from embracing failure and exploring unconventional paths. When we let go of the fear of being "bad" at something, we free our minds to think creatively and outside the box. Embracing imperfection can lead to innovative thinking and novel solutions to old problems.
Cultivating Resilience
Embracing our "bad" side requires resilience – the ability to bounce back from challenges and setbacks. When we accept our imperfections and face failures head-on, we build emotional strength and resilience. Instead of giving in to self-doubt and discouragement, we develop the tenacity to keep pushing forward. This resilience becomes a valuable asset in navigating life's inevitable difficulties, helping us overcome obstacles with determination and grace.
Breaking Free from Perfectionism
Perfectionism is a trap that many of us fall into, often unconsciously. The pursuit of perfection can be stifling, causing anxiety and preventing us from taking risks or trying new things. Embracing our "bad" side is a powerful way to break free from the chains of perfectionism. By acknowledging that we are not perfect and that it's okay, we release ourselves from the burden of constant comparison and self-criticism. This newfound freedom allows us to explore our passions without fear of judgment and fosters a healthier relationship with ourselves.
Celebrating Small Wins
In a world that emphasizes big achievements and grand successes, embracing our "bad" side reminds us to celebrate the small wins along the way. Each step, no matter how small, is a milestone worth acknowledging. By recognizing and appreciating our progress, we stay motivated and inspired to keep moving forward. Remember, every failure is an opportunity for growth, and every little success is a cause for celebration.
Inspiring Others
When we embrace our imperfections and openly share our struggles and failures, we become a source of inspiration for others. Authenticity is contagious, and by being genuine about our own journey, we encourage those around us to do the same. By showing that it's okay to be "bad" at something initially, we create a supportive environment that fosters growth and personal development. Our openness might even empower others to pursue their dreams fearlessly, knowing that failure is not an endpoint but a stepping stone to greatness.
Embracing the Journey
Life is a journey, and no one has all the answers or achieves perfection overnight. Embracing our "bad" side means accepting that life is not a linear progression but a series of ups and downs. It's about finding joy in the process, appreciating the little victories, and learning from the setbacks. The imperfect journey is what makes life rich, meaningful, and worth living.
Conclusion
Embracing our imperfections and accepting our "bad" side is a liberating and empowering choice. It allows us to grow, learn, and connect on a deeper level with others. Rather than striving for an unattainable ideal of perfection, let us celebrate our flaws and failures as essential components of our human experience. By doing so, we open ourselves up to a life of authenticity, creativity, and genuine fulfillment. So, let us embrace the "bad" within us and use it to fuel our journey towards becoming the best versions of ourselves.