HF SERIES SIGNATURE – WHEY PROTEIN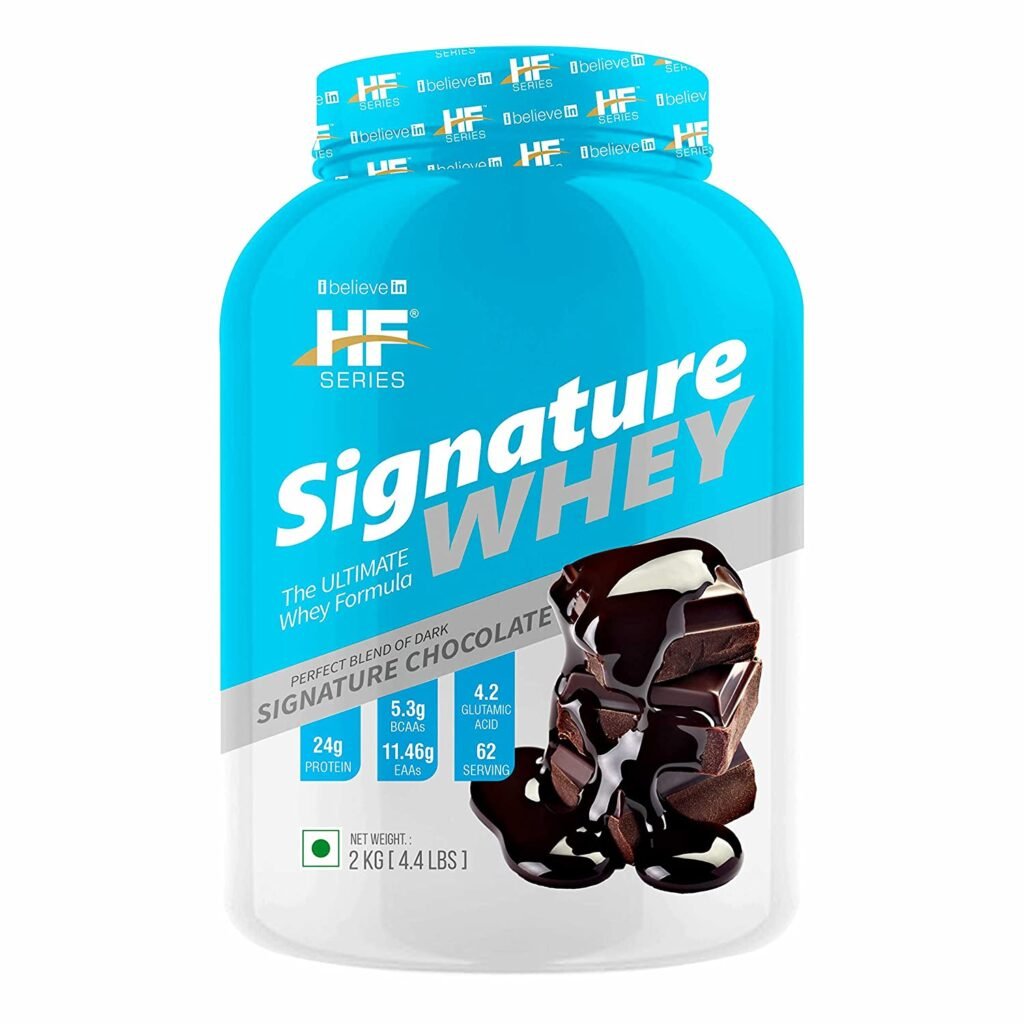 Are you looking to enhance your workout routine and build lean, bigger muscles? Look no further than the HF Series Signature Whey Protein Powder! This high-quality protein powder is packed with added Essential Amino Acids (EAA) and Glutamine to help fuel your muscles and support muscle recovery.
With 62 servings per container, you can enjoy this protein powder for an extended period of time. Each 2Kg tub is filled with the delicious Signature Chocolate flavor to satisfy your taste buds.
Whether you're a fitness enthusiast or an athlete, this whey protein powder is designed to help you reach your fitness goals. It provides the essential nutrients your body needs to support muscle growth, strength, and recovery.
Don't wait any longer, start fueling your body with the HF Series Signature Whey Protein Powder and take your fitness journey to the next level!
HF Series Signature Whey protein Powder|With added EAA and Glutamine|62 servings|Build Lean and Bigger Muscles|2Kg|Flavour-Signature Chocolate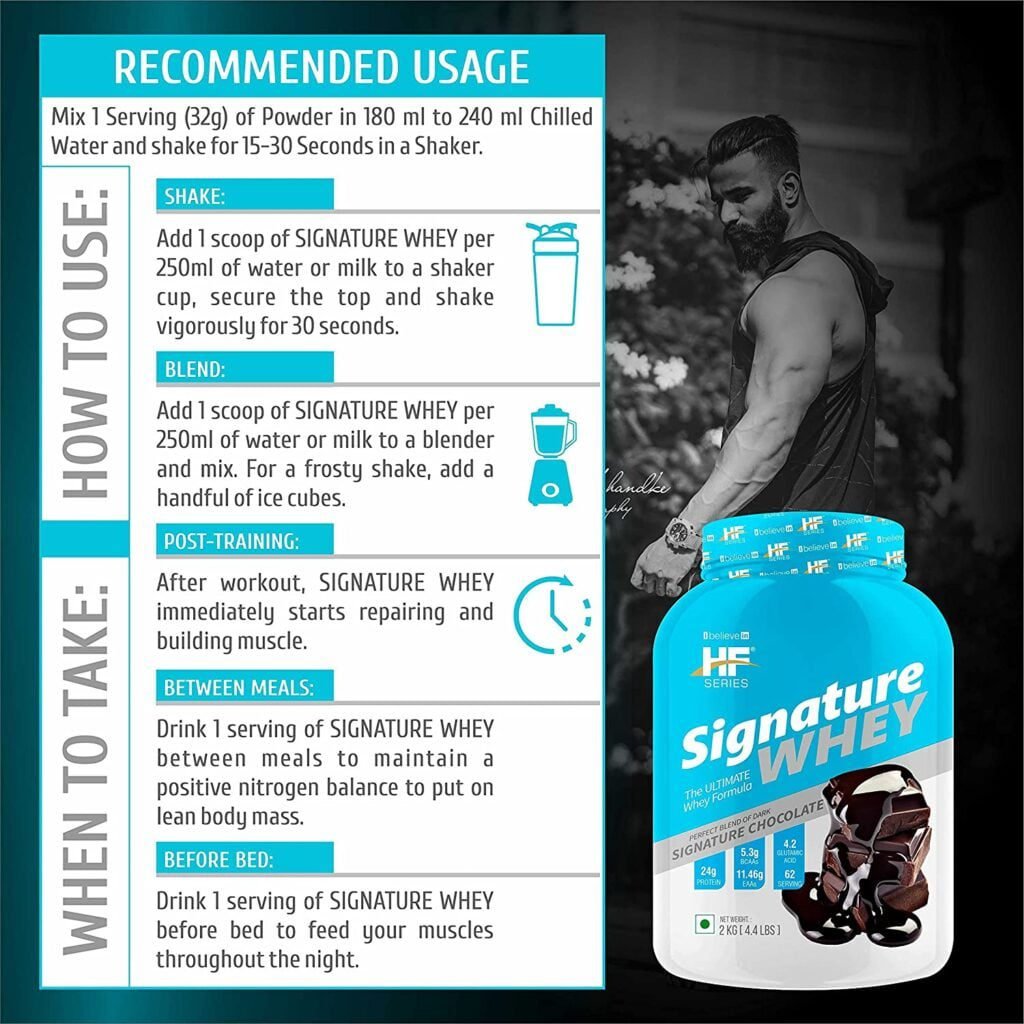 PROTEIN POWDER WITH BCAAs: Whey Protein Isolate is a high-quality protein that is both bioavailable and easily digested.
PROTEIN POWDER for LEAN MUSCLE – Whey peptides promote rapid recovery from exercise and support an insulinogenic response for improved nutrient delivery for men & women. Builds lean muscle, increases strength and enhances performance.
USE ANY TIME OF DAY – post-workout, between meals, as a snack, or as a treat.
Cold filtered, multi-phase filtration reduces fat, lactose and impurities without using heat, harsh acids or salt.