HF Series Signature Whey protein Powder|With added EAA and Glutamine|62 servings|Build Lean and Bigger Muscles|2Kg|Flavour-Signature Chocolate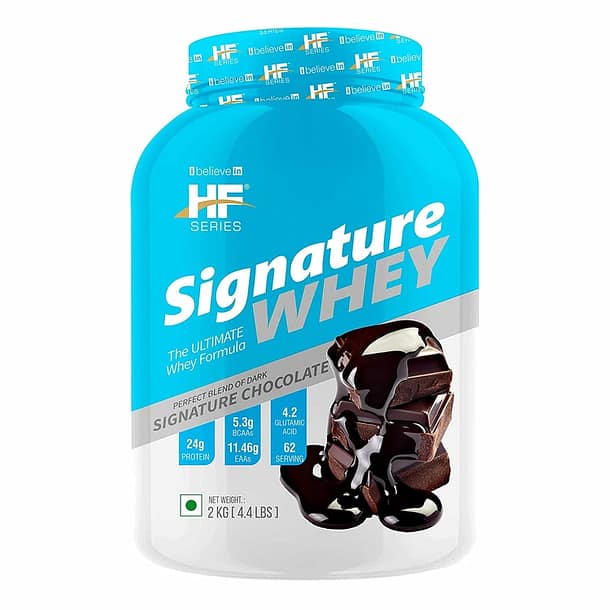 PROTEIN POWDER WITH BCAAs: Whey Protein Isolate is a high-quality protein that is both bioavailable and easily digested.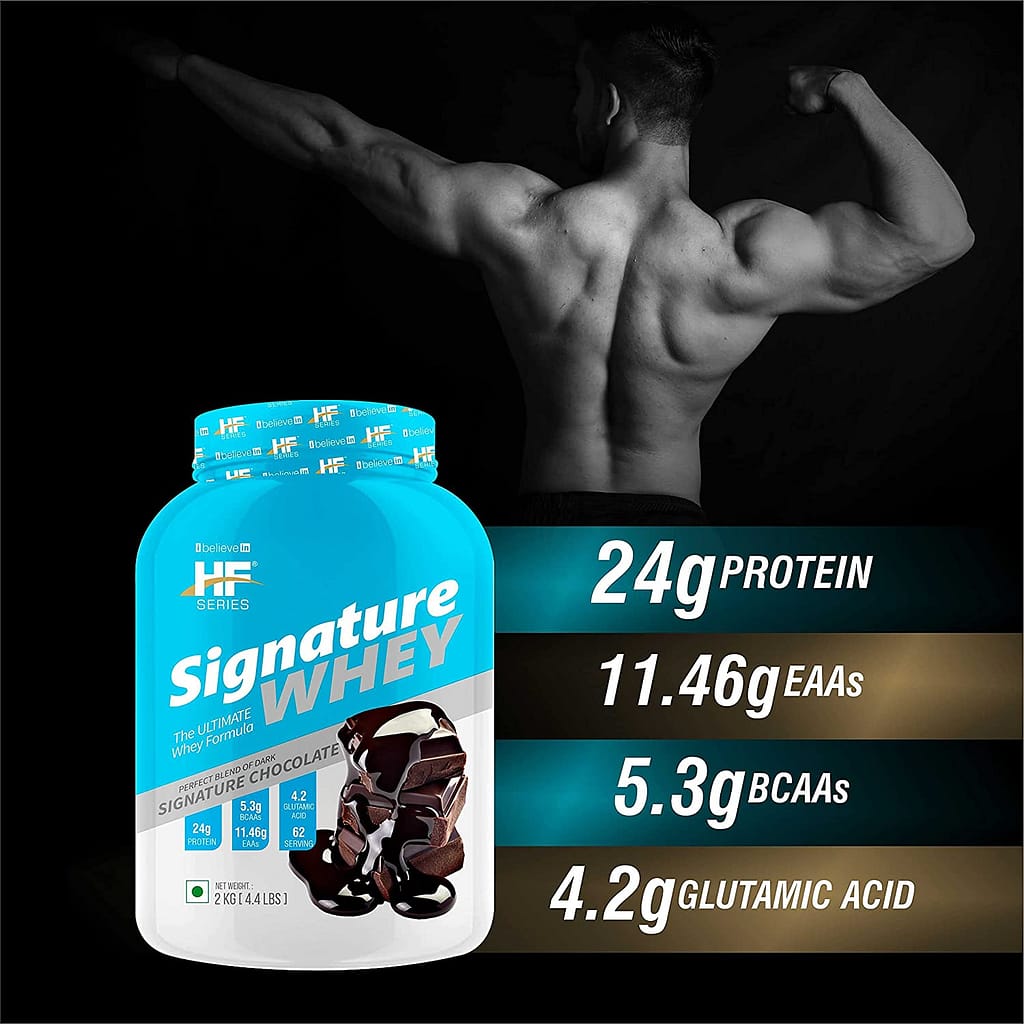 PROTEIN POWDER for LEAN MUSCLE – Whey peptides promote rapid recovery from exercise and support an insulinogenic response for improved nutrient delivery for men & women. Builds lean muscle, increases strength and enhances performance.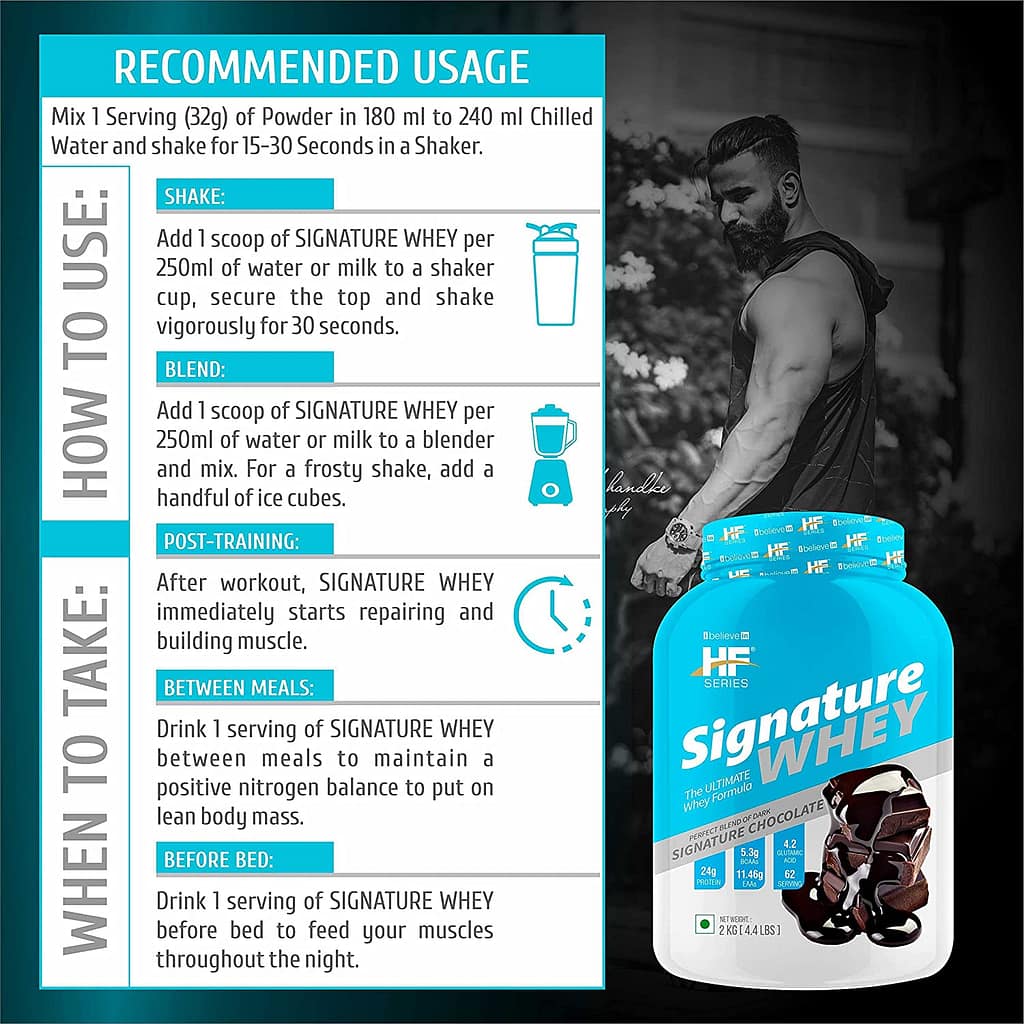 USE ANY TIME OF DAY – post-workout, between meals, as a snack, or as a treat.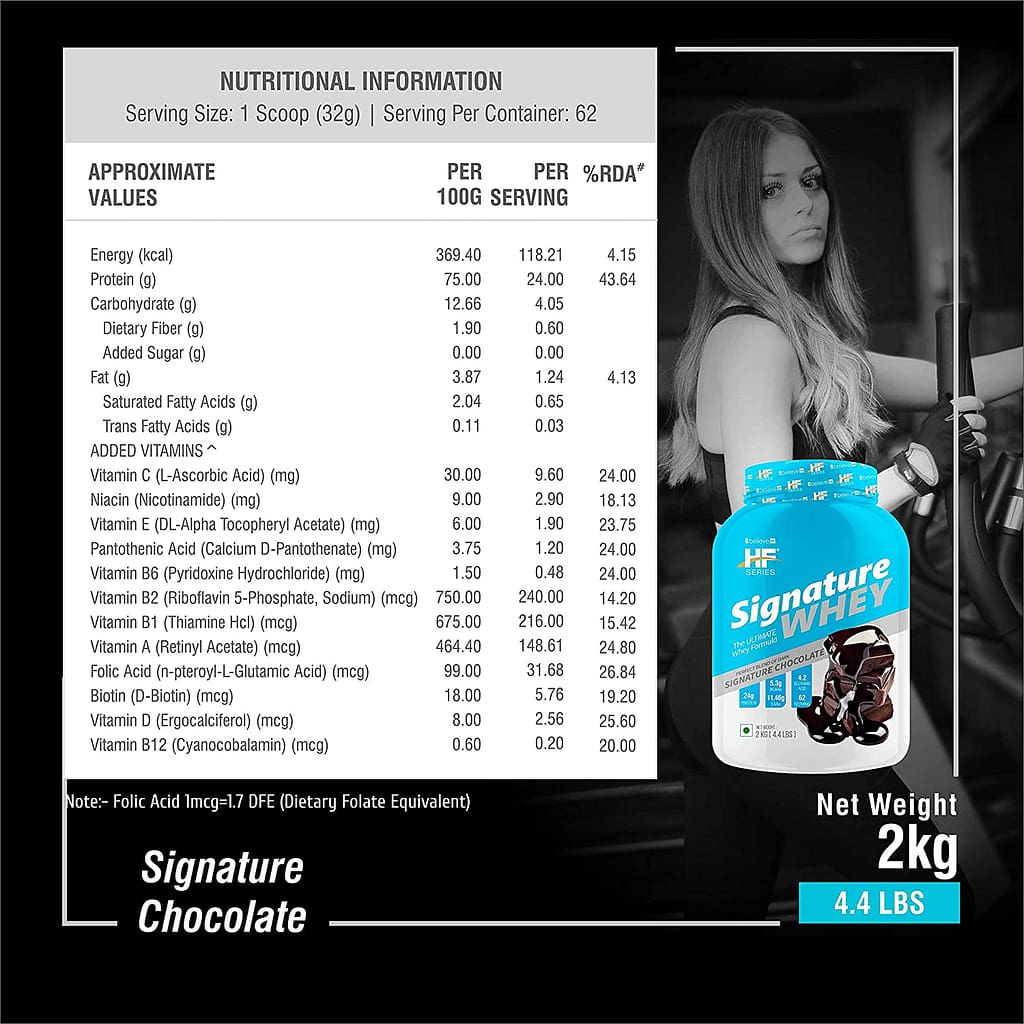 Cold filtered, multi-phase filtration reduces fat, lactose and impurities without using heat, harsh acids or salt.