GARDEN FREEDOM SERIES [ YIELD & FOOD SAFETY ]
The Garden Freedom Series Micro Course Inside this course you'll learn….
🌿 Our garden mantra: FUN is better than PERFECT! Say it with us now…
🌿 Discover your garden superpower and what kind of garden will work best for you
🌿 Tap into your "why" for gardening, so even the worky parts feel easier
🌿 Celebrate goals you've created, even if you're not sure how to get there yet!
🌿 Create a garden routine that fits into your lifestyle and makes you FEEL GREAT
🌿 Easy ways to keep your garden a priority
That's just a quick sample of what's included in this course!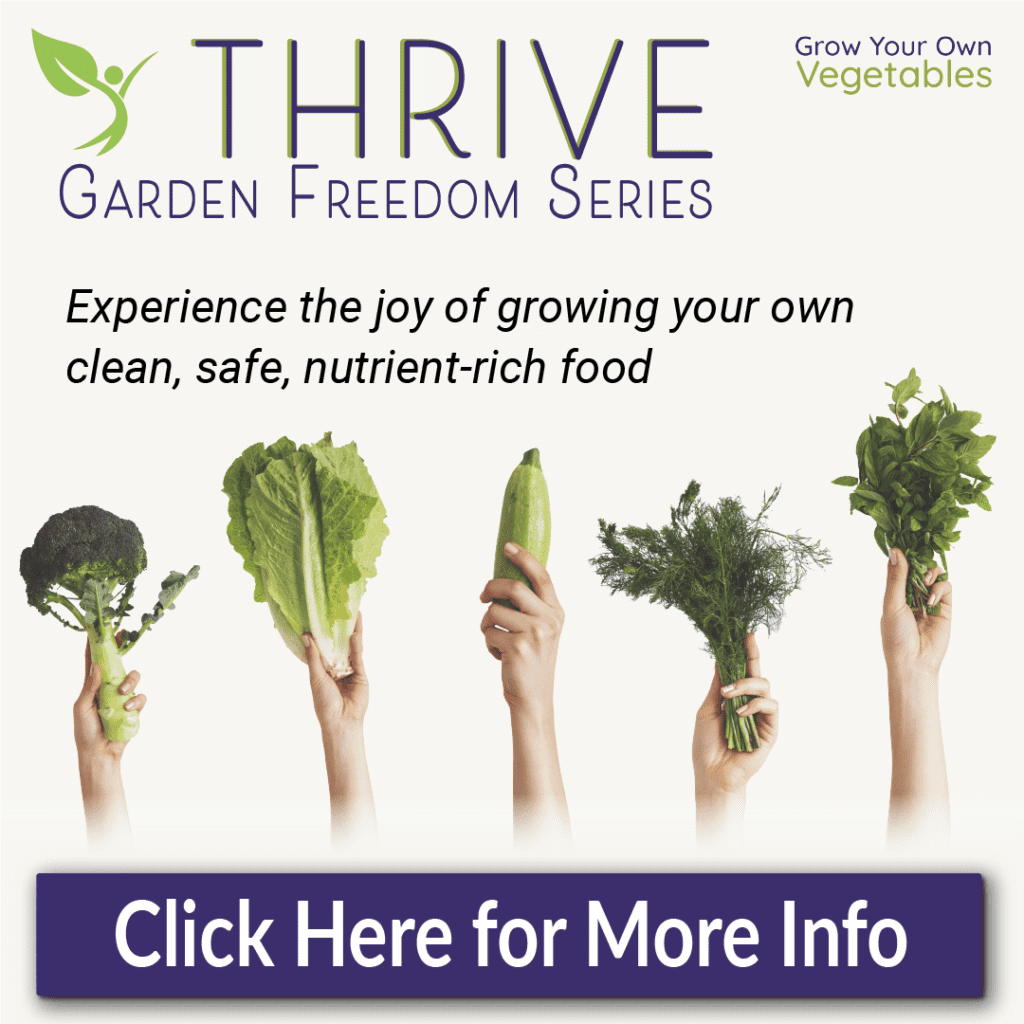 Our Online Format Fits Your Busy Schedule
Access what you need, when you need it!
4 Videos teaching you all you need to know to get started growing right at home: Watch pre-recorded videos any time you like from anywhere with a good internet connection. You have lifetime access to these materials. And all your lessons are ready for you to get started now.
This course includes videos, resources, and workbooks to help you:
→ Find growing space you might not even know you have!
→ Get creative if your space isn't "ideal"
→ Create your garden budget – with examples to get you started
→ Save money getting set up…and save mega money on your grocery bill
→ Choose vegetable and herb crops AND varieties that work for your space and climate
→ Understand how sunlight and temperature affect garden growth and your harvest
→ Assess your local climate conditions, soil health, and rainfall
→ Keep track of your harvests and manage the time you spend in the garden