Top 20+ Long-Term Strategies to Make Money Online
The money-making ideas in the following list may require some time and money investment. Even so, they are worth considering if you want to expand your skills and work portfolio.
1. Become a Virtual Assistant
Method Stats:
Setup time: a few minutes – just sign up on the website
Age threshold: 13+ to 16+, varies across different sites
Time of payment: up to two weeks after task completion, every month, upon request – differs depending on the platform or company
A virtual assistant provides supporting services for individual clients or businesses. If you enjoy organizing, planning, or doing administrative tasks, becoming a virtual assistant is a great way to make money online.
Many virtual assistants are independent contractors, so they are free to work remotely. Moreover, the startup costs are minimal, and you can earn an average annual pay of around $58,000/year.
Some skills to master as a virtual assistant include communication, time management, and writing.
Knowing how to operate online tools and software for bookkeeping and project management is also essential. Virtual assistants often use multiple platforms, including Google Drive, QuickBooks, and Asana.
The easiest way to market your services is through online platforms like Fiverr and Freelancer. Alternatively, join a virtual assistant company and make money by working with verified clients.
2. Apply for Freelance Jobs
Method Stats:
Setup time: a few minutes – just sign up on the website
Age threshold:16+ to 18+, varies across different sites
Time of payment: up to ten days after project completion, every month, or based on the chosen payment schedule – differs depending on the site
Freelancing is a great way to make money at your own pace. You can choose clients, set your own hours, and determine your rate.
There are 50 million+ freelancers in the United States alone, making it a trendy way to earn extra money. Muhammad Qasim and Kelly Vaughn are two among many successful freelancers.
You can offer all kinds of freelance services. Some of the most in-demand freelance skills are web design and development, translation, accounting, and video production.
To get started, sign up for some of these freelance websites and start scouting for gigs:
Upwork. Focuses on large projects requiring freelancers with specific skills.
Freelancer. Provides 1,800+ categories of freelance work opportunities.
Guru. Offers projects from individuals or small to middle-sized businesses.
Make an online portfolio to supplement your profile on job marketplaces and improve your chances of landing high-paying projects.
Finally, make sure that your pricing structure aligns with the time and effort required to finish each project.
3. Invest in Stocks
Method Stats:
Setup time: setting up an account takes only a few days, but learning how to trade stocks can take up to a few months
Age threshold: 18+, although the Fidelity Youth Account is available for teenagers aged 13 to 17 years old
Time of payment: around two business days after the trade date
Becoming a stock investor is a great way to make passive income. Start by purchasing a share in a company and selling it once its value increases.
It can be tricky in the beginning. Fortunately, many blogs, podcasts, and YouTube channels offer trading advice. They often provide insights, tips, and tricks about stock trading strategies.
Popular learning sources include Collab Fund, A Wealth of Common Sense, and We Study Billionaires.
Following market news and reading trade reviews by stockbrokers can also help. Rayner Teo and WhiteBoard Finance are among the many stock trading YouTube channels to follow.
The easiest way to buy stocks is through an online stockbroker facilitating transactions. Here are some of our top picks:
E*TRADE. Ideal for long-term investors looking for a zero minimum deposit. However, users must fund accounts within 30 days.
TD Ameritrade. A commission-free trading platform with excellent customer support.
Fidelity Investments. Provides fractional shares, which allows investors with limited capital to participate in the stock market.
Charles Schwab. Offers a wide range of investment products, including international stocks and exchange-traded funds (ETFs).
4. Make Money Blogging
Method Stats:
Setup time: a few hours to a few days – you have to create a website, configure the design, and publish posts
Age threshold: 18+
Time of payment: varies depending on the income sources
Blogging is an excellent way for avid writers to earn income. Many people start a blog to share insights, express views, and establish brands. Some popular blogs are Say Yes and Anywhere We Roam.
You can start a blog about any topic. Researching popular blog ideas can help you find a profitable niche. Some blog niche examples include travel blogs, food blogs, and book blogs.
The most common ways to make money blogging are through advertising, affiliate marketing, brand sponsorships, and selling products.
To have a profitable blog, find a niche and build your audience by consistently posting quality content. Implementing effective marketing and search engine optimization (SEO) strategies is also important.
5. Publish eBooks
Method Stats:
Setup time: uploading your book to the site can take just a few minutes, but writing the book can take up to a few years, depending on its topic and length
Age threshold: 18+
Time of payment: 30-45 days after the end of the month in which the sale occurs
The rise of self-publishing has made it possible for anyone to publish eBooks. It's an excellent option for beginners since there are no printing or shipping costs.
To publish an eBook, submit your writing to a self-publishing platform. There are two types of publishing companies – retailers and aggregators. Retailers sell books directly to customers, whereas aggregators distribute them to retailers at additional costs.
The revenue you generate from eBooks will depend on the publishing company's royalty policy. For example, Amazon Kindle Direct Publishing pays up to 70% royalties for books sold on the Kindle store.
Aside from Amazon, here are other eBook publishers and their royalty rates:
Barnes & Noble Press. Provides a 70% royalty rate for eBook sales.
Kobo Writing Life. Gives authors 70% of the book's list price if the book costs at least $2.99.
Apple Books for Authors. Offers writers 70% royalties for eBook sales regardless of the cost.
Smashwords. The world's largest indie eBook distributor, charging a 10% commission when selling to other retailers and libraries and 15-18.5% when selling on their website.
Draft2Digital. Lets authors earn 60% royalties of their eBooks' list price.
Before self-publishing an eBook, don't forget to thoroughly check for formatting issues, typos, and grammatical errors. Also, consider hiring a graphic designer to help create an appealing eBook cover.
6. Create an Online Course
Method Stats:
Setup time: a few days to a few weeks – you will need to plan your courses, produce and publish them, and submit them for quality review
Age threshold: 16+ to 18+, varies across different sites
Time of payment: two days or a month after the sale, every month, or based on the chosen payment schedule – varies between sites
The global eLearning market is projected to reach almost $400 billion by 2026. If you excel in a particular subject and enjoy curating learning material, it's an excellent time to start selling online courses.
Digital courses come in different formats, from simple PDF downloads to videos. Popular online course topics include computer skills, digital marketing, health and wellness, business and entrepreneurship, finance and investing, and personal development.
There are two main ways to make money online by selling digital courses – by joining an eLearning platform or creating an eLearning website. The former is easier to do, but the latter provides more opportunities to experiment with different formats and monetization methods.
You can create an eLearning website with a WordPress LMS plugin. Then, sell courses as digital products or create a membership system to lock them behind a paywall.
If you want to try out a few eLearning platforms first, consider the following:
Udemy. Provides courses, quizzes, coding exercises, and discussion forums on various topics.
Skillshare. Excellent for selling courses on digital art and creative skills.
Teachable. Creators can have their courses and live events featured on Spotlight, an eLearning marketplace powered by Teachable and Hotmart.
Podia. A platform for selling online courses, digital downloads, and membership subscriptions. Users can create standalone or drip courses. They can also group similar courses and market them as a bundle.
Pathwright. A design, teaching, and learning platform. Its courses emphasize active learning through actionable steps.
7. Tutor Students Online
Method Stats:
Setup time: a few days to a few weeks to sign up as a tutor, get approved, create your lesson plan, and set up your tutoring schedule
Age threshold: 18+ to 21+, varies across different sites
Time of payment: every week, every month, or upon request – varies across sites
If you're interested in teaching but selling digital courses is not for you, consider becoming an online tutor.
Many students today actively look for remote lessons. Independent tutors often offer their services via video communication apps like Zoom or Skype and accept payments via PayPal.
Evaluate your expertise before choosing a topic to teach. Some popular tutoring subjects include math, languages, and computing. Make money by creating learning modules, giving on-demand lessons, and providing personalized feedback.
Get certified to enhance your credibility as an online tutor and improve rates. And before giving live lessons, set up a solid internet connection to ensure smooth video communication.
When ready, create a website or join an online tutoring platform to promote your services. Here are four popular platforms for people interested in the online tutoring business:
Skooli. Schedule lessons in advance or accept them whenever you're online.
TutorMe. Connects students with tutors based on their needs and preferences.
Tutor.com. Offers US-based tutors the opportunity to teach 250+ subjects to students of varying ages and education levels.
Preply. Teach different languages and set custom rates for your services.
8. Offer Digital Marketing Services
Method Stats:
Setup time: only a few minutes to create a marketing service website if you already have a work portfolio
Age threshold: 18+
Time of payment: varies on a case-by-case basis
Marketing consultants help business owners attract their target audiences and improve sales performance.
Provide SEO services to help sites rank higher on search engine results pages (SERPs), receive more traffic, and generate leads.
You can also offer social media management services by planning and executing marketing plans on various social platforms. These activities encourage better audience interaction and brand recognition.
An excellent social media manager keeps up with trends, identifies a brand's target audience, and tracks social media data for better results.
If you use WordPress, many resources are available to help you learn WordPress SEO. Consider getting an SEO certificate from a reputable platform like Semrush Academy or take a Google Analytics Academy course to deepen your knowledge.
You can also take social media marketing courses and learn about the relevant tools, concepts, and strategies. There are excellent digital marketing resources on Coursera and social media marketing courses on Udemy.
When you're ready to monetize your skills, offer your services on job marketplaces like Fiverr and Freelancer. Or, consider applying to a marketing agency as a digital marketer for a long-term career in this field.
9. Become a Travel Consultant
Method Stats:
Setup time: up to a few hours to set up your own website or create a profile on trip consultant platforms, if you already have travel experience
Age threshold: 18+
Time of payment: varies on a case-by-case basis
Since the tourism industry is surging, there is a higher demand for travel consultants.
Travel consultants curate the ideal travel experience for individuals and businesses. This job is fantastic for well-traveled individuals or locals who love sharing the best spots in town to make money online.
The average base salary for a travel consultant is around $70,000/year in the United States. The job's benefits include remote working, a flexible schedule, and opportunities to travel.
Start your career by getting familiar with popular travel management software tools. Additionally, consider taking tourism, hospitality, or foreign language courses to improve your competency.
Promote your services on your own website. Take inspiration from consultants like Wanderlust Travel Consultants and TravelBoecker Adventures. Alternatively, sign up as a travel consultant or trip designer on platforms like Reco.
10. Sell Advertising Space
Method Stats:
Setup time: a few minutes, if you already have a working website
Age threshold: 18+
Time of payment: every month, every week, 30 days after putting in a request or reaching the minimum payout threshold – varies across sites
Selling digital advertising space is one of the most common ways to monetize a website and earn passive income. Since advertising revenue is measured based on clicks or user impressions, the more interactions you get, the more money you'll make.
Advertisers consider a website's content category, audience demographics, and user devices before buying a space. So, creating quality content and improving SEO strategies are key.
To sell ad spaces, sign up for an ad network like Google AdSense and embed the ad code on your site.
However, don't oversaturate the site with ads and negatively affect user experience. Instead, use a heatmap software tool to determine the best ad placement locations for optimal conversions.
Here are other advertising networks you can sign up for:
Adcash. Use an anti-block feature to bypass users' ad blockers and obtain higher earnings.
PropellerAds. Supports multiple ad formats, including interstitials and push notifications.
Media.net. Get access to the search demand from the Yahoo! Bing Network for keyword-targeted ads.
Carbon. A great option for technology and design-based ads.
11. Join an Affiliate Program
Method Stats:
Setup time: a few days to sign up and get approved if you already have an established platform
Age threshold: 18+
Time of payment: once or twice a month, 30-60 days after the end of the month – varies between sites
Joining an affiliate marketing program is another excellent way to make money online.
Earn a commission as an affiliate by promoting products, services, or businesses on your platform. You'll get a percentage of the profit when someone clicks on an affiliate link and completes a purchase.
Bloggers can make hundreds to tens of thousands of dollars through affiliate marketing. The exact earnings will depend on the number of affiliate programs they're a part of and the blog's readership size.
Make sure to join affiliate marketing programs that are suitable for your niche. For instance, if you have a blog dedicated to websites and technology, consider becoming a Hostinger affiliate.
Here are some of the most profitable affiliate programs to make money from:
Amazon Associates. One of the biggest affiliate networks offering up to 20% commission rates.
BeRush. An excellent option for content marketers as this program offers a $200 flat commission rate for every Semrush sale.
CJ Affiliate. A popular choice for affiliates with established platforms who wish to work with large and rputable brands.
eBay Partner Network. A good starting point for all affiliate niches and levels, with commission rates ranging from 1-4%.
Tripadvisor Affiliate Program. Perfect for affiliates within the travel industry. It offers publishers at least 50% of the commission received from its hotel booking partners.
GetResponse Affiliate Programs. A platform offering one-time and recurring commissions for affiliates in the marketing niche.
Like any other business model, affiliate marketing requires trial and error. Some of the biggest mistakes to avoid in affiliate marketing are choosing the wrong niche, producing poor-quality content, and ignoring website performance.
If you are a business owner who wants to start an affiliate marketing program easily, consider using AffiliateWP.
The AffiliateWP WordPress plugin has handy features for affiliate management, such as an admin dashboard, real-time reporting, an integrated payouts service, and customizable emails.
12. Start Email Marketing Campaign
Method Stats:
Setup time: a few days to a few weeks to build the email list and create the campaigns if you already have a website
Age threshold: 18+
Time of payment: more to generate leads and encourage sales conversions rather than a source of direct income
The number of email users is projected to surpass 4.5 billion in 2025. Therefore, email marketing will remain powerful for generating leads and turning audiences into customers.
The key to executing a successful email marketing campaign is to build a quality email list. If you have your own website, add a pop-up email list registration form with a personalized call-to-action button on the landing page.
Other methods to encourage email subscriptions are discounts, free shipping, giveaways, and pop-up surveys. The goal is to cultivate anticipation for your email updates.
The next step is to formulate and send email newsletters. Platforms like Mailchimp or Constant Contact can help manage email campaigns. They offer tools to track sales, engagement, and audience growth.
If your website runs on WordPress, try installing a newsletter plugin for better email automation and a more straightforward email-building process. Lastly, conduct regular WordPress A/B testing to determine the most effective email strategies.
13. Create a Membership Site
Method Stats:
Setup time: up to a few weeks to create the exclusive content and membership tiers
Age threshold: 18+
Time of payment: varies depending on the chosen payment gateway
Creating a membership website is another excellent way of generating income online on a self-made platform.
Membership sites make money by selling access to exclusive content through subscription plans. With a tiered membership system, you can divide members' privileges and determine which content they can access.
The subscription system creates a steady revenue stream as members have to renew their plans to maintain access privileges.
If you're building a brand, a membership site can help foster a potential customer base for upselling.
When creating your own site, find inspiration from various niche membership websites. For example, Mark Manson and Magnetic Memory Method focus on self-improvement. Meanwhile, Smart Blogger offers tips on blogging and content writing.
After finding a niche that suits your interests, start developing the membership website. The easiest way to do this is with WordPress. Many useful membership plugins offer the necessary tools to create plans and accept transactions online.
14. Create an App
Method Stats:
Setup time: a few weeks to a few months
Age threshold: 18+
Time of payment: varies on a case-by-case basis
Creating an app is one of the best ways to profit from rapid mobile digitalization. You can make money online by creating paid apps or selling them to other companies. Alternatively, launch a free app and make money via in-app purchases and advertisements.
It is also a great side hustle and an excellent way to hone your coding and web development skills. For those with little to no coding experience, there are many beginner-friendly mobile app builders:
Appy Pie. This app builder employs a simple three-step process to help you create an app with a great user experience. The pricing ranges from $16–$60/app/month.
AppInstitute. An app builder for busy small business owners that makes it easy to create mobile apps without coding knowledge. Pricing ranges from $59-$340/month.
Mobincube. An intuitive app builder for launching an app in four easy steps. It offers a free plan in addition to the paid ones. The premium pricing plans range from €35.88-€1,199.88/year.
Don't forget to conduct market and competitor research before creating your app. Once you're done, submit your app to the App Store or Google Play Store and await approval. Finally, market your app and monetize it.
15. Create a Subscription Job Board
Method Stats:
Setup time: a few days to a few months for creating the job board website and promoting it to employers and job seekers
Age threshold: 18+
Time of payment: varies depending on the chosen payment gateway
With more employers turning to online hiring, job boards have fantastic market potential.
There are two main ways to make money online with a virtual job board. The first is to rent out space for employers to advertise their job listings. The second is to sell access to exclusive job listings to job seekers via a paid membership system.
Popular job board websites like Indeed, Glassdoor, and ZipRecruiter charge employers for premium job post placements. Most of these sites base their pricing plans on factors such as posting period, in-depth company information, or reviews.
The easiest way to create this type of website is with a WordPress job board plugin. For example, WP Job Manager offers tools to seamlessly submit and manage job listings.
Additionally, consider installing a membership plugin to restrict access to job postings.
16. Become a Content Writer
Method Stats:
Setup time: a few days to a few weeks – some companies or clients ask for a writing sample before approving you as a writer
Age threshold: 18+
Time of payment: every week or upon request – varies between sites
For those with a knack for writing, becoming a content writer is one of the best ways to earn money online. Content writing makes for a profitable side gig or full-time remote work with an average pay of around $60,000/year.
In addition to writing skills, this career path may require SEO knowledge. Knowing the basics of HTML and CSS can also help, especially when working with a content management system (CMS) like WordPress.
Many content writers have websites to showcase their writing skills and work portfolios. If your blog takes off, it's also possible to make money online by monetizing it.
Try your luck on job boards like Fiverr and Freelancer where many freelance content writing gigs are available. Alternatively, join a content writing agency to get steady work opportunities.
Some of the best content writing agencies to work with are:
Verblio. Provides all kinds of content types, from blog posts to press releases.
SEOButler. Seeks US and UK-based freelance writers.
Express Writers. Hires writers and editors to work with a massive network of clients worldwide.
Textbroker. Offers gigs to write unique custom content with free registration, flexible time management, and weekly payments for US citizens.
17. Become a Graphic Designer
Method Stats:
Setup time: a few minutes to a few days – some sites let you upload works and find projects after signing up, while others require submitting an application
Age threshold: 18+
Time of payment: three to 60 days after project completion – varies depending on the site or client
An average base salary of around $58,000/year makes graphic design another high-paying career worth pursuing. For creative individuals, it's an excellent way of earning money online.
Choose a design specialization and learn the required skills. For example, a logo designer should master color theory, typography, and design tools like Adobe Illustrator or CorelDRAW. Many design courses are available on various eLearning platforms to help you get started.
Here are some of the best sites to make money online via graphic design gigs:
DesignCrowd. Offers a wide range of projects, from logo and website to billboard design.
Minty. Ideal for skilled artists looking for design projects with automatically generated contracts.
We Work Remotely. Find different types of remote design jobs.
99designs. Provides high-quality graphic design services for websites, apps, clothing, merchandise, business, and advertising.
18. Become a Website Developer
Method Stats:
Setup time: a few days to a few weeks to sign up for online developer jobs if you already know how to code
Age threshold: 18+
Time of payment: varies on a case-by-case basis
The average base salary of a freelance web developer is around $82,000/year. Moreover, the employment of digital designers and web developers is projected to grow by 23% between 2021 and 2031. So, now is a great time to jump into the industry.
The first step of becoming a web developer is to choose a web development specialization. Doing so will save you time, money, and energy and help you stand out among competitors.
After choosing a specialization to pursue, learn how to code. Plenty of websites and courses can help you get started:
BitDegree. Offers beginner and advanced courses, as well as scholarship opportunities.
Coursera. Partners with 200+ universities and companies to provide certified courses and specializations.
Codecademy. Perfect for beginners who want short and interactive courses.
Udemy. Choose from a wide range of on-demand courses in many languages.
If you want to join the web development business, consider participating in a coding boot camp like Alchemy Code Lab or Rithm School to enhance career advancement opportunities.
19. Open a Dropshipping Store
Method Stats:
Setup time: a few minutes to a few days to set up the website and find suppliers
Age threshold: 18+
Time of payment: varies depending on the chosen payment gateway
Dropshipping is a B2C business model where people sell products via an online store using a third-party supplier to process and fulfill orders. It's easier than a standard eCommerce store since you don't need to manage the inventory and shipping.
Starting a dropshipping store is similar to creating a regular online store – it involves choosing a niche and an eCommerce platform. The main difference is that dropshippers have to find the perfect supplier, too. In fact, supplier quality can make or break the business.
To help you get started, here are some websites that help you connect with reliable suppliers:
Spocket. Choose from thousands of suppliers worldwide and enjoy easy integration with platforms like WooCommerce and Shopify.
Modalyst. Curate your online store with products from different global suppliers. Use the platform's profit calculator to set prices.
SaleHoo. Browse through thousands of vetted suppliers in different product categories. Explore its community forum for dropshipping tips and tricks.
20. Build an eCommerce Website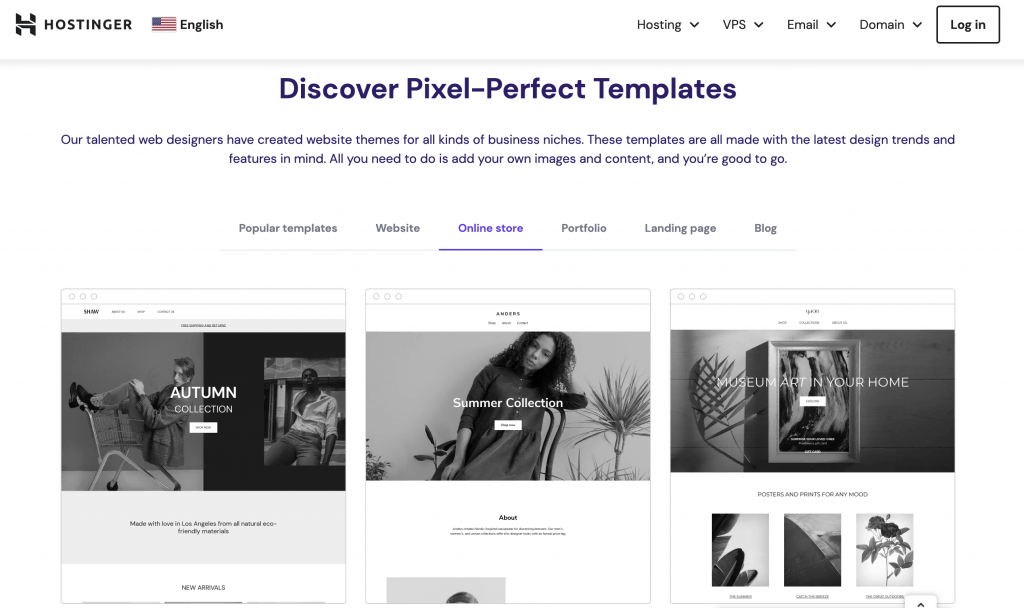 Method Stats:
Setup time: a few hours to a few days – you need to create a website, list products, prepare inventory, and configure tax and shipping
Age threshold: 18+
Time of payment: varies depending on the chosen payment gateway
Selling products online is one of the best ways to make money. More brick-and-mortar stores are turning to eCommerce due to its advantages.
Besides having a broader market reach, eCommerce stores require lower startup costs. You'll be able to save money on operational expenses since you won't need different retail locations.
Before launching an eCommerce business, decide on the store's niche. If you're unsure, researching trending products can help narrow down which products to sell.
Thanks to the popularity of eCommerce platforms, creating an online store has never been easier. Picking the right platform is crucial because it will affect you and your customer's overall experience.
Here's a compilation of the four best eCommerce platforms for building your own online store:
Hostinger Website Builder. A beginner-friendly website builder offering free themes and numerous AI-powered tools to assist business operations.
WooCommerce. An open-source eCommerce platform built for WordPress, WooCommerce provides all the necessary site functions to create your dream store.
PrestaShop. This eCommerce software offers robust product management and analytics tools.
Shopify. A popular option to create online business websites with built-in abandoned cart recovery and SEO tools.
When formulating a business plan, consider factors such as inventory, warehousing, packaging, and shipping.
Depending on your business model and operating locations, you may also need a business license. These may include registration certificates, local and federal permits, and a sales tax permit.
21. Buy and Flip Websites
Method Stats:
Setup time: a few months to a few years
Age threshold: 18+
Time of payment: varies on a case-by-case basis
Buying and selling websites are relatively simple. After purchasing a site, optimize its content for search engines, generate revenue, and sell it for a profit.
It's an ideal money-making project for anyone who enjoys website design, improving SEO, and enhancing user experience.
Not all websites have future value, so knowing which ones to buy and invest in is essential. A good rule of thumb is picking the ones already generating revenue and traffic. Moreover, websites with a popular niche and a premium domain name are easier to sell at higher prices.
Here are a few marketplaces for finding websites to purchase:
Flippa. Lets people all over the world buy and sell domain names or websites with varying niches.
Latona's. Browse websites and online stores for sale using various filters.
Empire Flippers. Sells profitable websites with a wide range of monthly revenues, from hundreds to hundreds of thousands of dollars.
SideProjectors. A platform to buy and sell digital projects like websites, eCommerce stores, apps, and domain names.
There are some factors to consider to avoid making a bad website investment.
The first is to ask for a proof of concept, revenue report, and the site's current monetization methods. Then, check the traffic's volume and sources. These are good indicators of a website's potential.
It's also a good idea to ask about existing site issues and verify why the original website owner is selling it in the first place. Finally, double-check the seller's background and avoid buying sites from anonymous brokers.
22. Create a Podcast
Method Stats:
Setup time: up to a few weeks to sign up on a platform, prepare your topic, and configure audio equipment and software
Age threshold:13+ to 18+, varies across sites
Time of payment: varies depending on income sources like ads and sponsorships
Starting a podcast is one of the most profitable online business ideas. The number of global podcast listeners has increased steadily over the past few years. It's projected to reach around 500 million listeners by 2024.
A computer or mobile device with a built-in microphone is enough to start a podcast. However, we recommend investing in proper audio equipment and software to improve recording quality.
All you need is a topic to talk about and engaging communication skills. You can make a podcast about any topic, from financial tips to true crime.
After recording and editing the first few episodes, find a podcast hosting platform to publish them online. Some of the best ones are Buzzsprout, Resonate, and Anchor.
Most podcasts primarily make money from sponsorships. Once your podcast has attracted a following, consider signing up for production agencies like Podfly or Pacific Content to grow your brand, quality, and audience reach.
Make sure to promote the podcast on social media and other platforms, like on your own website. A podcast theme and an audio player can help boost the podcast's brand identity and discoverability.
23. Become a Video Game Streamer
Method Stats:
Setup time: a few minutes to create an account, but setting up your live streaming equipment, software, and content may take up to a few days
Age threshold: 13+, but some platforms limit monetization to 18+ users
Time of payment: every month
Streaming has taken off in the past few years, generating an average of around 2 million daily viewers on Twitch alone.
It's a great money-making idea if you're good at playing games and enjoy being in front of a camera. You can stream for a few hours at a time and interact with your audience to foster a sense of community.
Streaming platforms like Twitch, YouTube, and Facebook offer partner programs, allowing streamers to accept ad revenue and tips from their audience. Video game streamers can also earn money from brand deals, sponsorships, and merchandise sales.
The amount of money you can make depends on your following's size. For example, the Canadian streamer Shroud has an estimated net worth of $8-$12 million and 10 million+ Twitch followers.
24. Become an Influencer
Method Stats:
Setup time: a few minutes just to create an account on a social media platform, but building your audience may take months
Age threshold: 13+
Time of payment: varies depending on income sources like ads and sponsorships
The continuous rise of social media has made influencer marketing a popular choice to make money online.
Like affiliate marketing, companies pay influencers to market their products and services. The main difference is influencers aim to impact people's buying decisions instead of simply bringing leads.
Like streamers, how much money influencers make significantly depends on their following.
The most critical aspects of being a profitable influencer are cultivating a personal brand and becoming an authoritative voice within your niche. This will help attract sponsors and advertisers.
Although many influencers are on Instagram, you can take advantage of other platforms like YouTube and Twitter to build a following and create different types of content.
Learn which content types work best for each platform. TikTok, for example, is excellent for people who want to create viral videos.
Rhett and Link from Good Mythical Morning and Andrew Rea from Babish Culinary Universe are some of the popular influencers cultivating their careers on YouTube.