Body First Essential Amino Acids Prime – The Ultimate Amino Recovery Formula containing 6.29g EAA with 3.95g BCAA for Muscle Building, Recovery, Strength, Energy & Endurance, Cola Flavour, 30 Servings
Muscle Recovery – Provides amino acids required for muscle synthesis, which are quickly transported into your muscles, resulting in increased muscle gains and tissue repair. EAAs contain BCAAs, which are known to reduce muscle damage, thereby reducing the length and severity of muscle cramps.
Prevents Muscle Soreness – Essential Amino Acids help in muscle protein synthesis which helps in reducing the fatigue and muscle soreness.
Energy Production – Essential Amino Acids consists of a blend of nine amino acids which helps to build stamina and increases the limit of body endurance.
L-leucine helps in regulation of blood glucose level and in wound healing. It also support growth and repair of the muscle tissue. L-leucine helps in protein synthesis.
L-lysine supports rebuilding of the muscle and improves recovery process after heavy training session. It helps to maintain optimal strength and performance. L-lysine support immune system and helps in the synthesis of protein.
L-isoleucine helps in the regulation of blood sugar and energy.It helps in improving athletic performance and alleviate muscle damage after exercise. L-isoleucine reduces the rate of protein degradation and maximise ability to mediate glucose update.
L-valine promotes muscular endurance and reduces fatigue during heavy exercise. It prevents the damage to the muscle & improves endurance.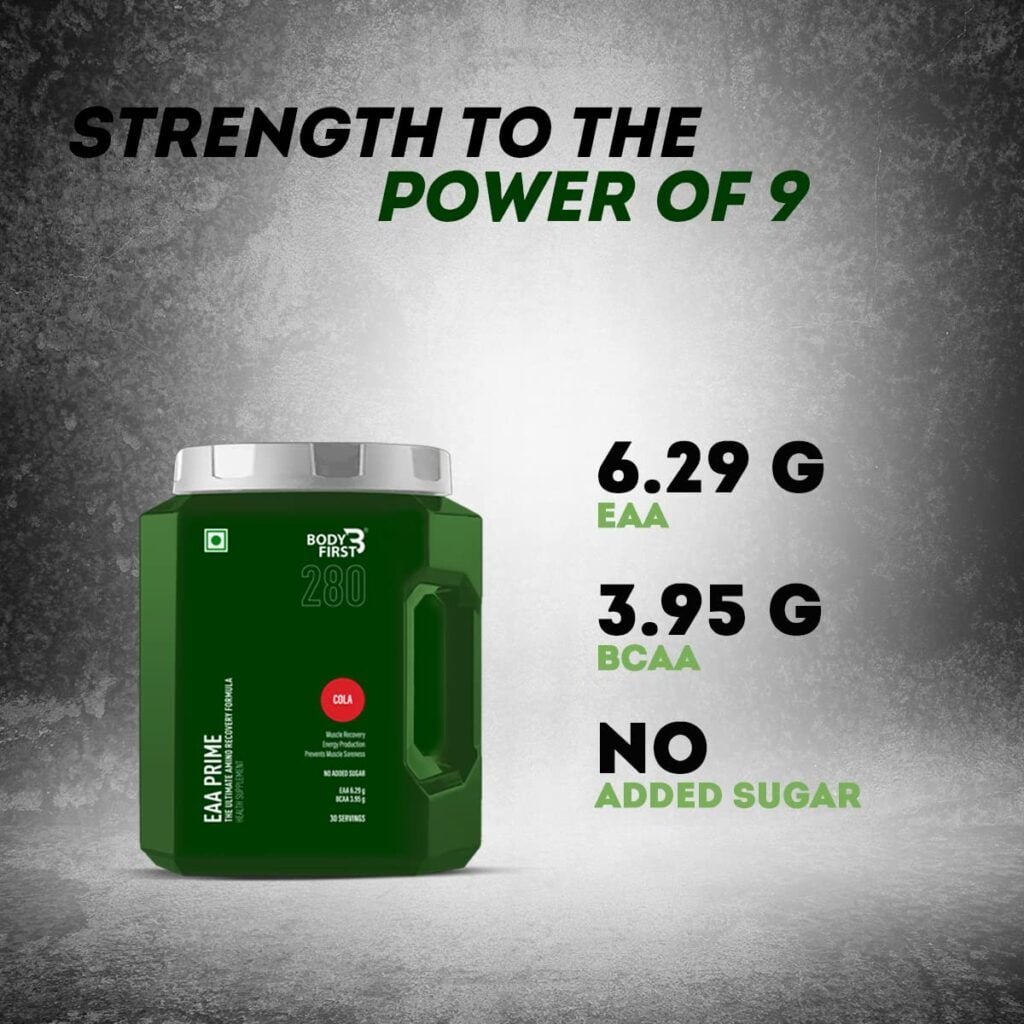 L-threonine helps in the production of glycine and serine which are necessary for production of collagen, elastin and muscle tissue. It accelerate wound healing due to production of collagen. Threonine prevent fat accumulation in the liver
L-phenylalanine accelerate breakdown of fat consumed before exercise. It also helps in elevating the mood.