Home Gym Set
With workouts and fitness being an essential part of our day to day regime, Kore brings to you this complete Home Gym Set which has got an array of workout equipment to suit your workout and fitness regime. The gym set comes with different variants of weights, skipping rope, hand gripper, wrist bands, curl rods, gym bag, etc for a complete workout. You can try different set of exercises and incorporate them in your fitness schedule with this Gym Set and that too at the comfort of your home.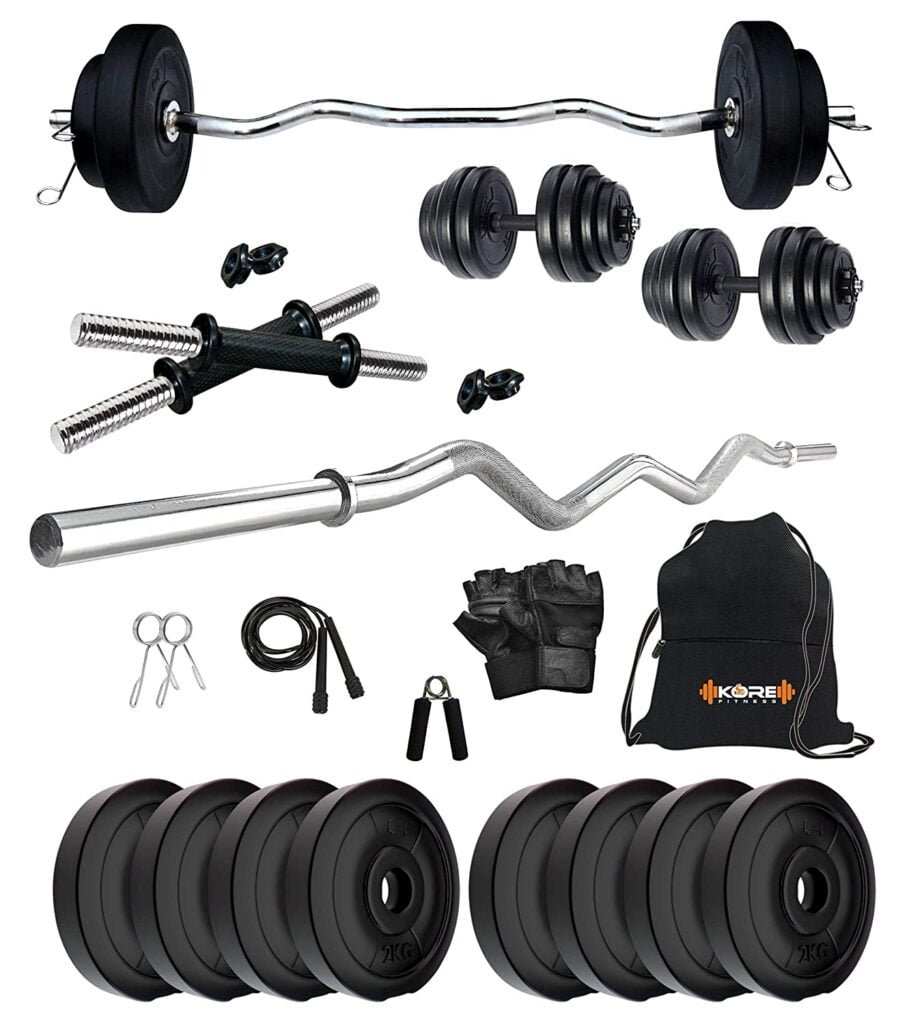 20 kg of PVC weight (2 kg x 4 = 8kg + 3 kg x 4 = 12 kg)
1 x 3 feet curl rod + 2 x 14 inch dumbbell rods
100 percent pure leather gym gloves + 1 gym backpack + 1 skipping rope + 1 hand gripper + 2locks and clippers comes with the rods
A combination of all gym equipment for the perfect workout
It is highly durable and long lasting
A perfect muscle builder
In-Box Contents: 20 kg of PVC Weight (2 kg x 4 = 8kg, 3 kg x 4 = 12 kg), 1 x 3 feet Curl Rod, 2 x 14 inch Dumbbell Rods
Other Features: Highly Durable and Long Lasting, Perfect Muscle Builder, Combination of All Gym Equipments for Perfect Workout, 100% Pure Leather Gym Gloves with Wrist Supporter, 14 inch Dumbbell Rods, 3 ft Curl Rod.