Doctor's Choice PRE-X5 Ultimate Professional Pre-Workout Formula 350g Powder [50 Servings – Cola Candy]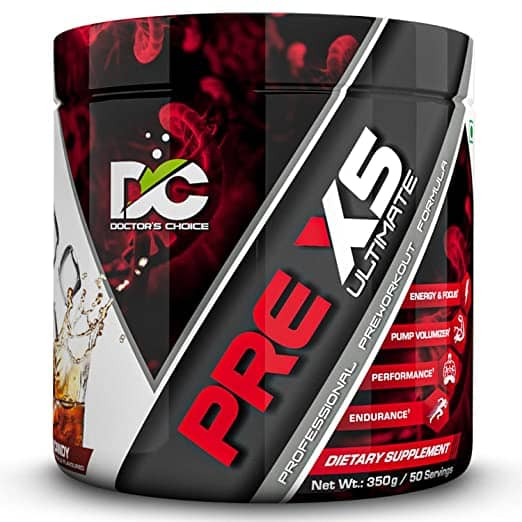 Pre-workout: india's first professional pre-workout formula designed to cater your body with support required to take your intense workout regime to advanced level
Focus and continuance for next level execution
Storming energy and endurance: unique pre-workout blend is powered by caffeine anhydrous and beta alanine to boost focus, amplify the intensity of training with explosive energy support
Performance: monstrous spikes in vitality levels, improved oxygen stream to muscle tissue results in improved strength.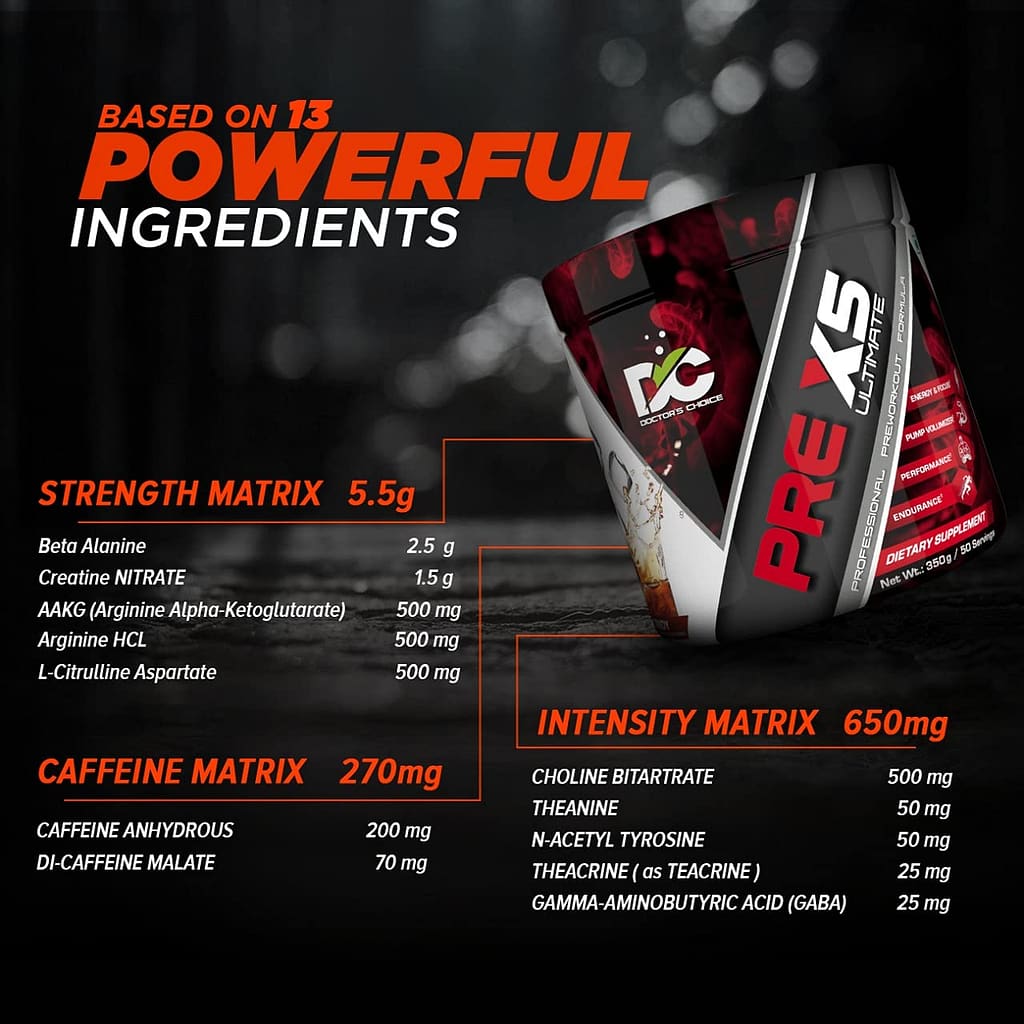 PRE X5 is an advance pre workout formula designed to pump in explosive energy and vitals in your body, required to push your weight lifting regime to next level and uplifts your endurance to train harder. Powered by citrulline dl malate, creatine nitrate, caffeine anhydrous, beta-alanine and taurine, PRE-X5 is must have for bodybuilders and athletes to deliver your muscles phenomenal power, pump and energy when working out. What is a pre-workout. Pre-workout is an unisex nutrition, bound to be taken before the workout which enables you to lift better and increases your endurance to train harder. Advantages of PRE X5, explosive instant energy, enhanced strength, extensive muscle pump, extended stamina and power, endurance direction to use: mix 1 serving with 250 ml of water and consume 25-30 minutes prior to intense exercise. Do not consume more than 2 servings in a day. Any side effects. No. It just has a tingling effect because of the ingredient beta alanine.