ZEROHARM GUT ARMY PROBIOTICS & PREBIOTICS SUPPLEMENTS WITH MULTIVITAMIN, VITAMIN C, ZINC FOR Immunity booster, Antioxidant, Anti-inflammatory, Digestive health & nutrition absorption- 60 Veg Capsules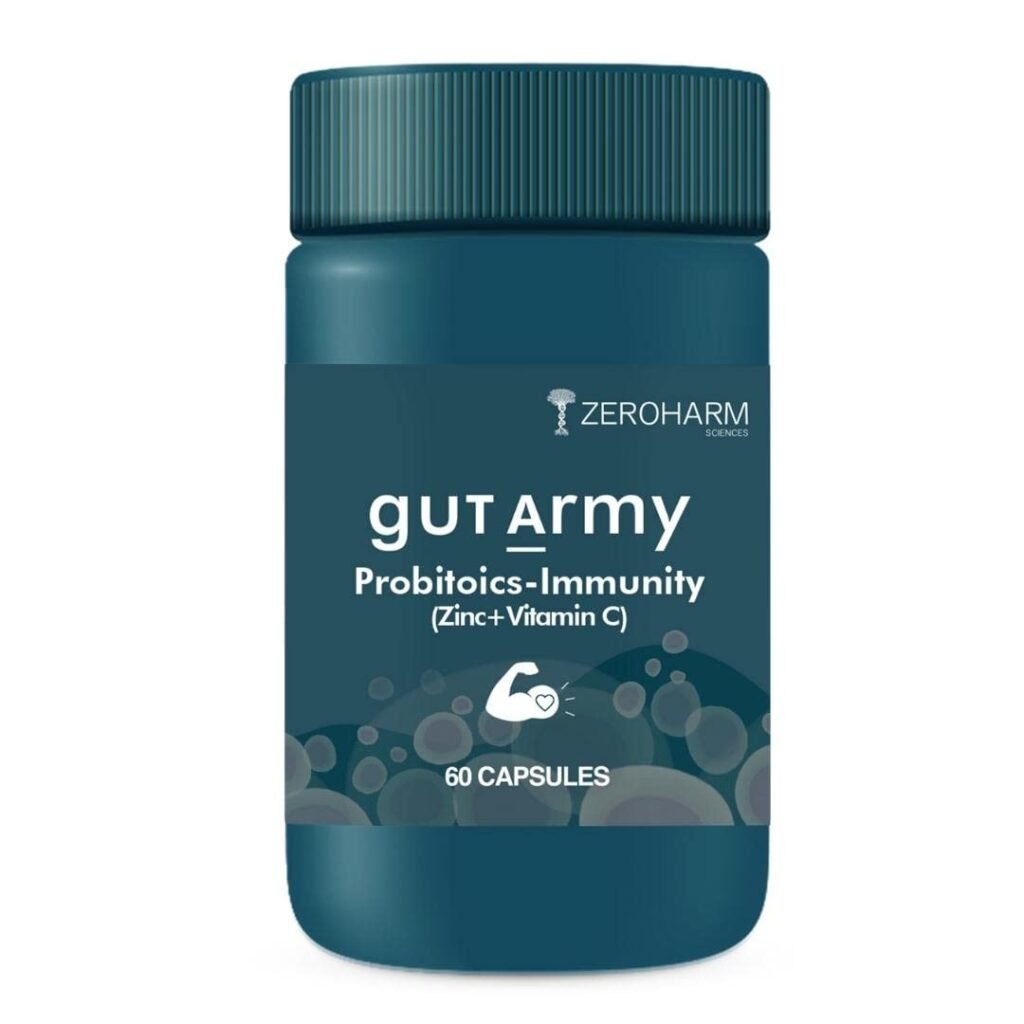 PROBIOTICS+PREBIOTICS, FOR IMMUNITY: Gut Army, probiotic + prebiotic oral supplement is designed to deliver optimum gut health & immunity. Helps boost gut & overall immunity, repair antibiotic side-effects, increase nutrient absorption, fight digestive issues, inflammation and antioxidant.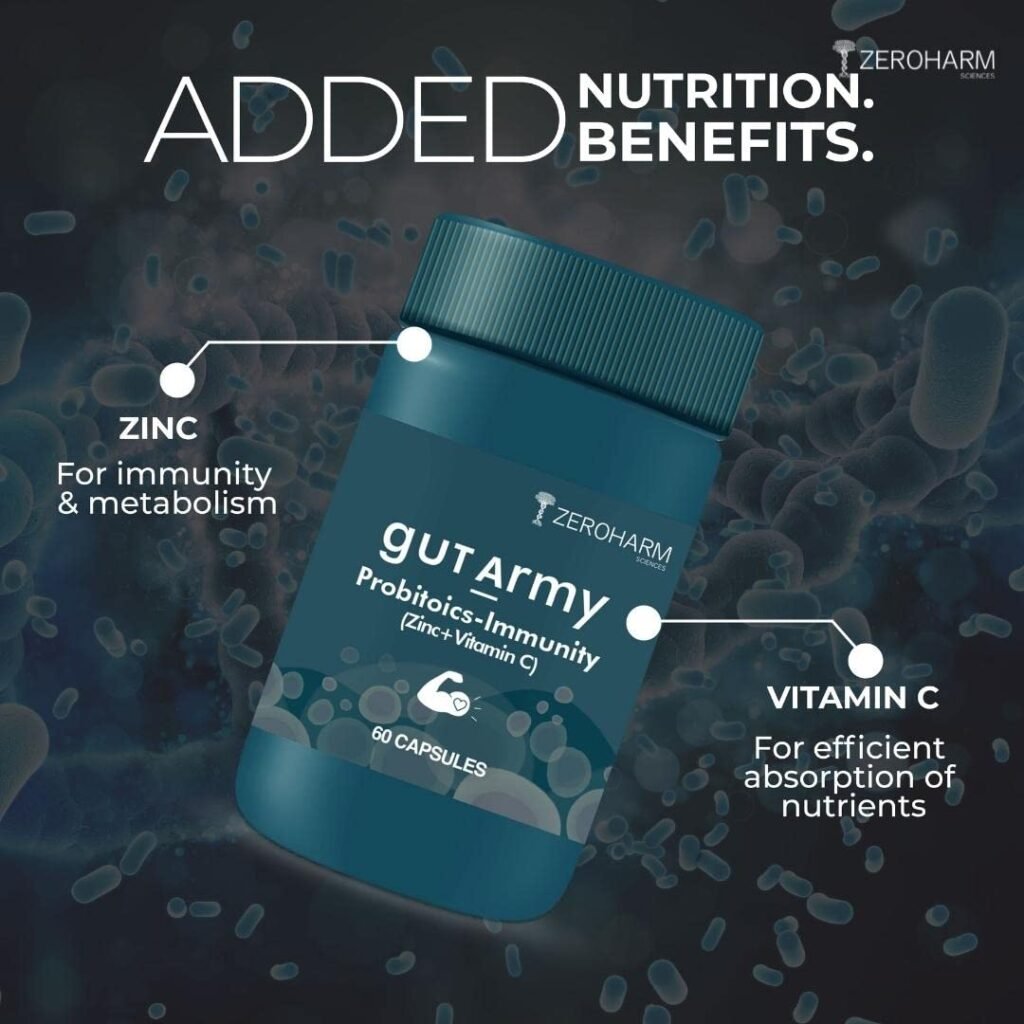 100 BILLION CFU COUNT: Gut Army contains 25 unique strains, tested stringently for their survival rate. A total viable cell count of over 100 Billion CFU gram.GOODNESS OF SOIL BASED
MULTI-STRAINS: Gut Army Probiotics – Immunity contains the goodness of soil-based probiotics like Bacillus coagulans, Lactobacillus acidophilus, Lactobacillus casei, Bacillus subtilis probiotic and more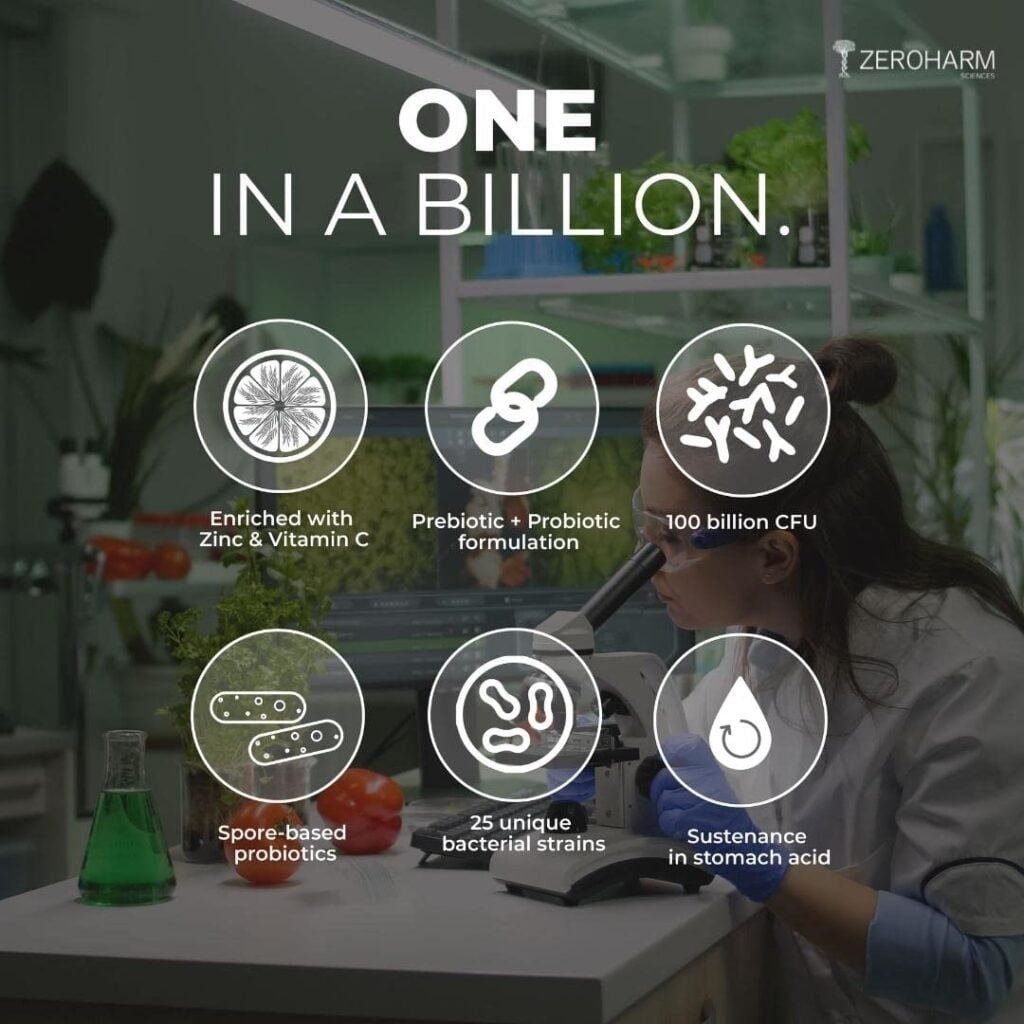 BOOSTS GUT & OVERALL IMMUNITY: Probiotics along with added vitamins & minerals – Vitamin C and Zinc helps maintain epithelial barrier, inhibit pathogens, improve gut barrier function and modulate the immune system. It assists in increasing WBC production thereby enhancing overall immunity.
REPAIRS ANTIBIOTIC SIDE-EFFECTS: Probiotics can help reduce the risk of side-effects that occur on taking antibiotics, like diarrhoea. Due to the inability of antibiotics to distinguish between good and bad bacteria, it causes loss of heathy bacteria. Probiotics help restore healthy intestinal microbes lost during antibiotic therapy.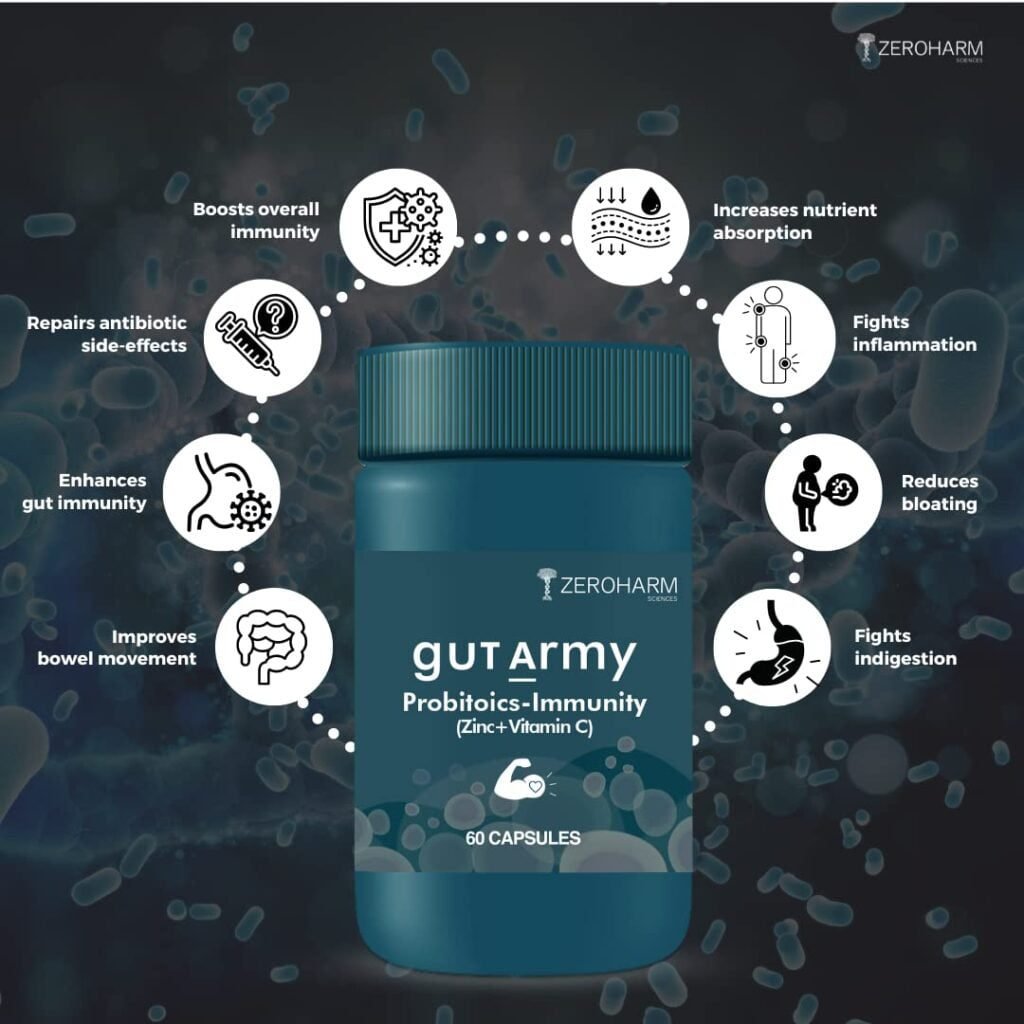 PROBIOTICS IMPROVE NUTRIENT ABSORPTION: Gut Army Probiotics+Prebiotics capsules are fused with Vitamin C, Zinc and other vital nutrients to help absorb nutrient what you eat in daily routine. Vitamins helps to enhance immunity, reduce inflammation.
DOSES: Take 2 capsule per day. One capsule before breakfast and second capsule before dinner. Increase your absorption of nutrient in body.